I get emails regularly, asking me about an image or a product from a past post. It makes me so happy to know people are still finding inspiration from a post I can barely remember writing!
Searching on google is one way people find old posts. I also have my blog archive listed in the sidebar chronologically by year and month. But the categories in my side bar are the the most convenient way to access past posts on my blog. I used to use a service called inlinkz to store and organize my posts by category. It was a tedious process to upload the posts and coordinating links, but I loved the idea of people enjoying my old posts, and it was worth it. Inlinkz recently changed hands to linkdeli which just about put me over the edge. It's the same exact idea, just a few different options, and an unexpected headache. (Some of my images didn't transfer, I can't choose a matching font, and the thick white borders are required ~ all of which drive me and my OCD crazy..)
Anyway, all this inspired me to remind readers to click the categories.
The categories with links are always in my sidebar, but I am including them below in hopes you might do some exploring. You can click on the category links to get to an entire page of similar posts. For example, if you get excited about an inspired home post, you can see all the inspired homes I have ever posted in one place.
If you are looking for some holiday inspiration, just click on the inspired holiday category
for a full page of posts! If you are looking for some color in your life, try clicking the inspired color category!
Always hoping that I might provide some inspiration...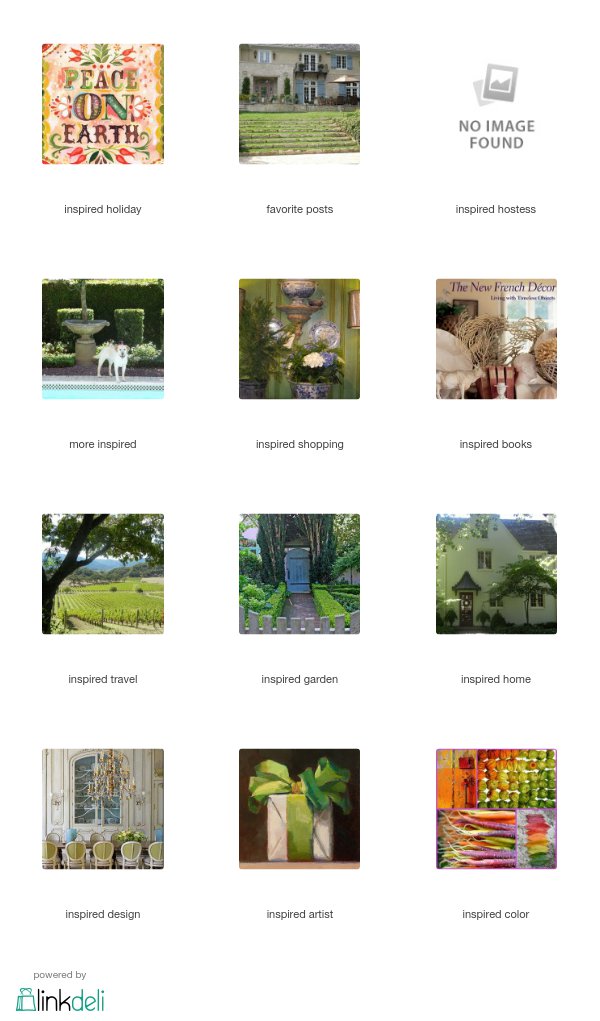 Happy November!
~ visit my shop online ~
~ follow me ~